Amir Sidharta
DKI Jakarta
Sidharta Auctioneer
The Darmawangsa Square 2nd floor #265
Jl. Darmawangsa VI, RT.5/RW.1, Pulo
Jakarta Selatan, DKI Jakarta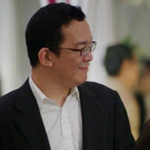 Amir Sidharta dikenal sebagai kurator Museum Universitas Pelita Harapan/Museum Lippo, sebuah museum yang sedang dipersiapkannya, dan sebagai Direktur Sidharta Auctioneer, sebuah rumah lelang yang didirikan pada tahun 2005 dengan spesialisasi seni rupa Indonesia. Sidharta Auctioneer sangat mendorong budaya mengoleksi serta pengetahuan tentang koleksi. Amir telah menyelesaikan pendidikannya di University of Michigan, Amerika. Kemudian, ia menekuni satu bidang yang jarang diminati oleh banyak orang yaitu mengenai museum di George Washington University di Washington D.C., Amerika Serikat. 
Beberapa buku yang telah diterbitkan oleh Amir tentang perupa Indonesia, diantaranya yaitu S. Sudjojono Visible Soul, Vibrant Arie Smit, Erica Art's Most Playful Child, dan 25 Tropical Houses in Indonesia. 
Amir Sidharta telah berperan sebagai kurator dalam beberapa pameran, salah satunya adalah Indonesia Dekat di Hati. Pameran ini diadakan di kediaman Duta Besar Jepang dengan menghadirkan 50 karya maestro seni rupa. Tujuan dari diadakannya pameran tersebut adalah untuk meningkatkan apresiasi dan partisipasi masyarakat terhadap perkembangan seni dan budaya Indonesia, khususnya apresiasi kepada maestro dan perupa Indonesia. 
Pameran lainnya yang juga dikuratori oleh Amir Sidharta adalah pameran Indonesia Semangat Dunia di Gedung A Galeri Nasional Indonesia pada tahun 2018. Dengan tema "Perjuangan Kemerdekaan", pameran ini mengedepankan jalinan perspektif antara perjuangan kemerdekaan Indonesia dengan keberagaman. Menurut Amir Sidharta, perjuangan kemerdekaan tidak pernah terlepas dari keberagaman. Unsur yang ditampilkan dalam serangkaian karya tidak hanya patriotisme prajurit, akan tetapi juga perjuangan masyarakat. 
Dalam kompetisi Anugerah Seni Basoeki Abdullah yang ketiga, Amir berperan sebagai juri. Tema yang diangkat dalam kompetisi ini adalah Re-Mitologisasi mengungkapkan ekspresi yang berasal dari karya-karya Basoeki Abdullah, terutama karya-karya yang bertema mitologi diantaranya lukisan Djoko Tarub, Nyi Roro Kidul, Dewi Sri, maupun dunia pewayangan. 
Di tahun 2019, Amir Sidharta terlibat sebagai seorang moderator pada diskusi publik yang membahas mengenai "Safeguarding Intangible Cultural Heritage: What is the Community's role?". Acara ini diadakan di Museum Nasional, Auditorium Gedung B.