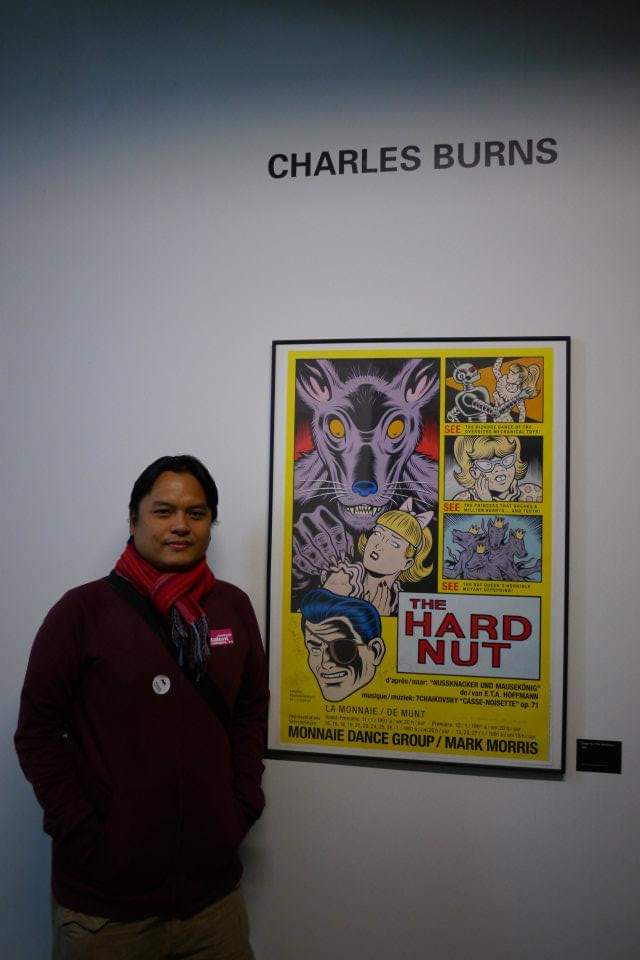 Aryo Danusiri adalah seorang antropolog dan sutradara film dokumenter, lahir di Jakarta 26 September 1973. Saat ini, ia merupakan seorang Ph.D Candidate di Harvard, dalam bidang Antropologi dan Sensory Ethnography dengan disertasi bertema Religious Movements, Youth and Media dengan minor project tentang sungai perkotaan di Jakarta. Sebelumnya, Aryo Danusiri mendapat gelar Master of Philosopy dari Tromso University dalam bidang Visual Culture Studies pada tahun 2005. Ia mendapat gelar Sarjana Sosial di Universitas Indonesia pada tahun 1997.
Kiprah Aryo Danusiri sebagai sutradara film dokumenter diawali dari karya pertamanya, Kambing Kampung Kena Pukul/Villages Goat Take the Beating (1999), film yang mendokumentasikan pelanggaran HAM di Aceh oleh tentara selama periode 1989—1999. Karya tersebut ditayangkan dan mendapat banyak penghargaan Official Selection di berbagai festival film, seperti Amnesty Film Festival (2001), Tampere Film Festival (2002), dan Margaret Mead Film Festival (2002). Atas pentingnya karya tersebut, bersama Penyair Negeri Linge/The Poet of Linge Homeland (2000) dan Abracadabra! (2003), dua karya lainnya yang juga mendokumentasikan soal Aceh, Monash University mendistribusikannya dalam skala internasional dengan judul Three Documentaries About Aceh by Aryo Danusiri (2006).
Dokumenter karya Danusiri lainnya telah dipamerkan di berbagai galeri seni dan biennale, seperti HKW Berlin, Camera Austria, Whitney Biennial, Toronto Biennial, dan banyak lagi. Di antaranya adalah A Mail (2004, tayang di Tromso International Film Festival dan Rotterdam Film Festival), Lukas' Moment (2005, Mendapat Penghargaan "The Best Student Film" di RAI International Ethnographic Film Festival), dan Playing Between Elephants (2007, dokumenter terbaik di Brussels Independent Documenter Film Festival). Playing Between Elephants adalah karya terpanjang Danusiri, dianugerahi sebagai Dokumenter Penting Untuk Kebaikan HAM di Festival Film Internasional Jakarta. Umumnya, berbagai karya Aryo Danusiri dianggap mengeksplorasi sirkulasi kata kunci baru dalam ranah film dokumenter, yakni tentang ingatan kekerasan yang mengkonfigurasi ulang kehidupan sosial-politik di Indonesia pasca-1998.
Selain sebagai antropolog dan sutradara film dokumenter, Aryo Danusiri merupakan dosen di Departemen Antropologi, Fakultas Ilmu Sosial dan Ilmu Politik Universitas Indonesia. Berbagai jurnal ilmiahnya telah diterbitkan dalam skala nasional maupun internasional. Untuk menyapanya lebih dekat, Aryo Danusiri dapat ditemui di Facebook lewat akun Aryo Danusiri dan @aryo.danusiri di Instagram.