FX Harsono
DI Yogyakarta
Nomor Telepon:
+62-812-8154-206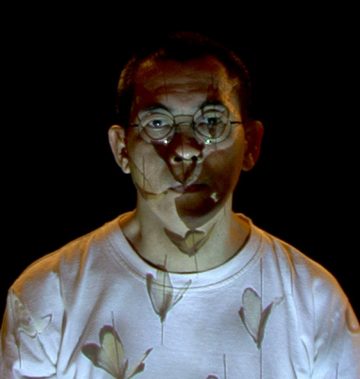 FX Harsono adalah seorang perupa, lahir di Blitar, Jawa Timur. Ia Pendiri Gerakan Seni Rupa Baru dan penandatangan Pernyataan Desember Hitam. FX Harsono Menempuh pendidikan di STSRI/ASRI Yogyakarta pada tahun 1969-1974. Kemudian ia melanjutkan pendidikannya di Institut Kesenian Jakarta. 
Sejak tahun 1975 aktif sebagai perupa kontemporer dan terlibat dalam pameran-pameran tunggal maupun bersama di berbagai museum, galeri nasional, serta galeri privat di berbagai kota di dunia. Diantaranya New York, San Francisco, Amsterdam, dan beberapa kota di Belanda, Berlin, London, Paris, Tokyo, Fukuoka, National Gallery Australia di Canberra, Sydney, Melbourne dan beberapa kota di Australia, Singapore Art Museum dan beberapa negara di Asia.
Perjalanan FX Harsono sebagai perupa, diwarnai dengan karya-karyanya yang bermuatan tema-tema sosial yang memprotes kebijakan politik Orde Baru. Dan sejak 2009, dengan berbasis riset, karya-karya Harsono bertema tentang permasalahan identitas, kebudayaan, dan sejarah orang Tionghoa di Indonesia. 
Karya-karyanya menjadi koleksi dari beberapa museum, diantaranya National Gallery Australia, Gallery of Modern Art Queensland – Australia, Albright-Knox Art Gallery, Art Museum Buffalo, New York, Singapore Art Museum, National Gallery Singapore, Asian Art Museum San Francisco, Taoyuan Museum of Fine Arts, Taipe, Museum Macan, Tumurun Private Museum, Indonesia, dan beberapa kolektor Indonesia maupun mancanegara.
Ia menggagas proyek Exi(s)t sebagai suatu upaya untuk menciptakan platform bagi seniman muda. Proyek tersebut bertujuan membantu para seniman muda dalam mengembangkan pemahaman dan proses penciptaan mereka hingga bisa masuk ke kancah yang lebih besar baik nasional maupun internasional. 
FX Harsono mendapatkan beberapa penghargaan diantaranya adalah Prince Claus Award pada tahun 2014, Joseph Balestier Award for the Freedom of Art tahun 2015, dan Anugerah Adhikarya Rupa dari Kementerian Pariwisata dan Ekonomi Kreatif. Di samping itu, FX Harsono adalah salah satu pendiri Koalisi Seni.