Meutia Chaerani
DKI Jakarta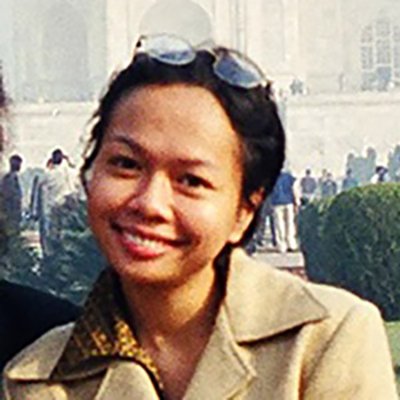 Meutia Chaerani adalah seorang Risk Management Specialist yang telah berpengalaman lebih dari 17 tahun menangani proyek pembangunan berskala internasional berperspektif lingkungan berkelanjutan. Di dunia seni, ia dikenal sebagai pendiri dan ketua dewan Yayasan Bina Ballet Indonesia.
Ketertarikan perempuan kelahiran 1978 ini pada lingkungan dimulai sejak ia menempuh pendidikan sarjana di jurusan Ilmu Arsitektur, Universitas Parahyangan, Bandung, 1996 – 2001. Dalam kurun waktu yang sama, Meutia juga aktif di kegiatan Kineklub SinemArs, KineKlub pertama di kampus arsitektur Unpar. Ia pun melanjutkan studi master Urban Design, di School of Design and Environment, National University of Singapore, 2002 – 2003, karya ilmiahnya meraih predikat The Best Dissertation in 2013: Urban Public Space in Singapore, pada 2005 – 2008, Meutia kembali mengambil studi master dengan bidang Manajemen Lingkungan, Environmental Planning School of Design and Environment, National University of Singapore. 
Ia tercatat telah melakoni berbagai profesi sepanjang karirnya, berawal dari program officer untuk Yayasan Masyarakat Mandiri Film Indonesia untuk kegiatan workshop film dokumenter nasional dengan narasumber sutradara asal Amerika, Les Blank, atas dukungan The Asia Foundation, 2001-2002. Kemudian jadi Planner Intern di Waikikian Redevelopment Project Environmental Impact Statement Belt Collins International, USA, 2002, berlanjut sebagai asisten peneliti di National University of Singapore, 2003, Urban Planner di JTC Corporation, 2003 – 2005, asisten peneliti paruh waktu di National University Singapore, 2005 – 2008, pendiri dan editor Rujak.org (Center for Urban Studies) 2008 – 2009, Sustainable Urban Planning Specialist PT. Holcim Indonesia, 2019, Public Sector Partnership Manager WWF International, 2017 – 2018, hingga Risk Management Specialist di Asian Development Bank, Filipina, 2018 – sekarang. 
Meutia pun aktif menulis di berbagai publikasi ilmiah dan media massa, seperti, Jakarta Spatial Transformation and Strategies for Indonesian Domestic Workers, 2nd Congress of Asian Association of Urban and Regional Study, 2010, Sustainability Challenges in the Asia Pacific Region, East West Center Association International Conference, 2008, Local Television Sinks to New Depths, The Jakarta Post, 2007, dan kontributor dalam buku Kata Fakta Jakarta, Rujak Center for Urban Studies, 2011. 
Berkat konsistensinya di dunia arsitektur dan lingkungan, perempuan yang fasih berbahasa Indonesia, Melayu, Inggris, Prancis, dan Spanyol ini telah meraih berbagai penghargaan, di antaranya, Scholarship for Postgraduate Asia Pacific Leadership Program, dari The East West Center and the University of Hawai'i, Manoa, 2002, Scholarship from Open Society Institute for Participating in Singapore, 2006, peringkat 8 dari 100 Indonesian Blogger Competition 2007, ADB Vice President (Operations 2) Award, 2010, 30 Seniman dan Aktivis Budaya di Indonesia dari Kedutaan Besar Korea Selatan, 2015, dan  Cultural Partnership Award Indonesia – Australia, 2017. 
Tak hanya itu, di kesenian ia turut berkontribusi lewat Yayasan Bina Ballet Indonesia yang konsisten mempromosikan keunggulan balet dan tari kontemporer. Selain menari, para seniman dan cendekiawan tari lokal dan internasional di bawah naungannya tercatat telah melakukan berbagai pertukaran budaya untuk memperkaya pengalaman dan wawasan artistik.