Nadia Yustina
Jakarta, Indonesia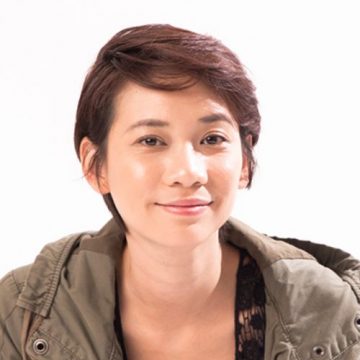 Nadia Yustina lahir pada 26 Oktober 1981, adalah seorang yang bergiat pada bidang manajemen
dan pengembangan bisnis hiburan, khususnya musik. Ia pernah mendalami Ilmu Hubungan
Internasional di Universitas Katolik Parahyangan, Bandung. Pada 2014, Nadia Yustina mendirikan
booking agency Amity Asia Agency.
Awal perjalanan Nadia Yustina menekuni pengembangan bisnis hiburan dimulai dari Trinity Optima
Production. Bersama perusahaan tersebut, Ia banyak berkecimpung dalam pencarian bakat,
produksi dan perilisan musik, serta mengembangkan media baru. Setelah dari Trinity Optima, dia
lanjut menekuni dunia bisnis hiburan bersama Vixen Impressario yang bekerjasama dengan berbagai
perusahaan label musik indie untuk menangani berbagai proyek musik dan film. Petualangannya
pada dunia bisnis hiburan terus berlanjut saat bergabung dengan Sony Music Entertainment, Nadia
Yustina mengembangkan departemen baru untuk manajemen artis yang dinaungi oleh Sony. Tidak
hanya itu, Ia bergerak dalam aneka macam agenda seperti pengembangan bisnis, konsep acara, dan
jaringan, promosi strategis, manajemen acara, serta pengembangan bakat.
Napak tilas Nadia Yustina dalam memanajemen dan mengembangkan bisnis hiburan banyak
berkaitan dengan perusahaan-perusahaan besar, sebut saja Hamdok Group, Sevenine Production,
Bubbly, dan Rdio. Setelah sekian lama melintang dalam dunia bisnis hiburan, Nadia membentuk
perusahaannya sendiri, Amity Asia Agency. Bersama perusahannya itu, Nadia Yustina membangun
jaringan pada tahap global. Deretan band telah bekerja sama dengan Nadia Yustina dan Amity Asia,
antara lain HMGNC, Voice of Baceprot, Kelompok Penerbang Roket, Ten 2 Five, Stars and Rabbit,
Superman is Dead, dan Sandhy Sandoro.
Selain berkecimpung dalam manajemen musik dan bisnis hiburan, Nadia Yustina juga pernah
membagikan ilmunya dengan mengajar studi bisnis musik di SAE Institut.