Pradipa P. Rasidi
DKI Jakarta
Alamat Email:
pradipa.p.rasidi@gmail.com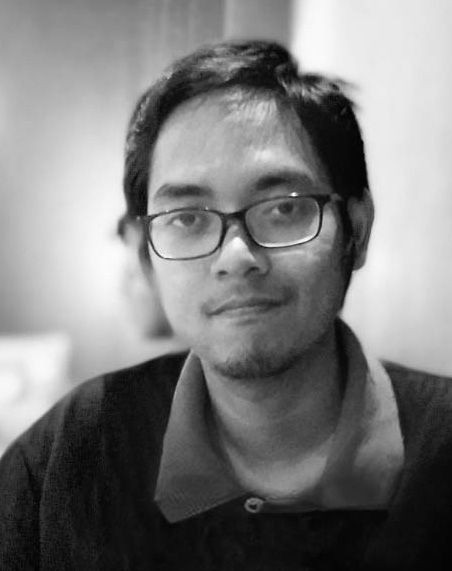 Pradipa P. Rasidi adalah seorang penulis, akrab disebut Pradipa dan menggunakan nama pena Xaliber, lahir pada 16 November 1991. Ia meraih gelar sarjana dalam studi ilmu politik di Universitas Indonesia dan lanjut mendapat gelar master dengan mendalami antropologi dari kampus yang sama. Selain menulis, Pradipa juga menggeluti profesi dalam bidang digital, khususnya pada bagian user experience design. 
Pradipa kerap menulis ke berbagai media massa seperti The Jakarta Post, Koran Tempo, detik.com, IndoProgress, dan YouthProactive.com. Kebanyakan tulisannya berbicara seputar partisipasi politik, politik digital, kapitalisme platform, dan agama/pluralisme. Ketertarikan penelitiannya berkisar pada kajian mengenai kritik terhadap modernitas, konstruksi kebenaran, serta mitos dan sekulerisasi.
Sebagai pegiat di dunia digital, Pradipa pernah menjadi staf profesional yang mengurus konten dan mengembangkan situs salah satu anggota DPR. Ia juga mengembangkan tampilan antarmuka Telunjuk.com dan situs departemen anak muda di Transparency International Indonesia (TII). Di departemen anak muda TII, Pradipa juga turut mengurus media sosial, mengatur konten, sampai menjadi editor. Di masa Pemilu 2014, Pradipa turut mengembangkan situs JariUngu.com, sebuah wadah yang membuka ruang bagi masyarakat luas untuk berkomunikasi dengan anggota parlemen yang mewakili daerahnya.
Sosok yang pernah menyabet penghargaan sebagai Mahasiswa Berprestasi Kategori Kreatif FISIP UI ini pernah menjadi pemakalah terbaik bersama Tony Rudyansjah dalam The Asia-Pacific Research in Social Sciences and Humanities 2018 dengan tulisan berjudul Rethinking Disciplined Bodies: Virtual Embodiment in Physical Realities of Social Media.