Pugar Restu Julian
Jakarta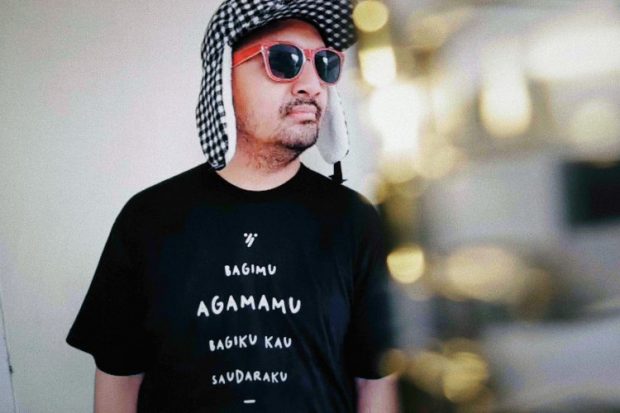 Pugar Restu Julian, biasa disapa Uga adalah seorang musisi dan pekerja kreatif di digital advertising agency. Uga merupakan founder dari thedyingsirens, sebuah proyek musik kolektif yang membuat karya kebanyakan berhubungan dengan musik.  The dyingsirens telah merilis 3 album, yaitu Sketches of Humming (2007), Our Times Our Feelings (2013), dan Baby On Board (2016). The Dying Sirens juga telah merilis 6 buah single: Semua Itu Butuh Waktu (2015), Indonesiaku (2015), Baby On Board (2016), The One (2017), Tumpah Darah Kita (2018), dan TTTM (2019). 
Pada saat pandemi 2020, Uga juga terlibat membentuk trio OFF/LOST bersama Unggul Kardjono dan Libby Davitri. OFF/LOST telah merilis satu album, bertajuk "Duh" (2020) dan sekarang sedang merilis single-single baru menuju album berikutnya. Uga juga memulai proyek solo dimulai di tahun 2020 hingga sekarang. Ia rajin merilis single dan berkolaborasi bersama teman-teman lainnya. Karya-karya dari thedyingsirens, OFF/LOST dan Pugar Restu Julian sudah bisa didengarkan di berbagai gerai musik digital.
Uga merilis karya terbarunya "Puasa Di Kala Pandemi" di tahun 2021. Singles "Puasa Di Kala Pandemi" ini berisikan 3 buah lagu: "Puasa Di Kala Pandemi", "Di Bulan Puasa", dan "Di Bulan Puasa". Di lagu "Puasa Di Kala Pandemi" Uga berkolaborasi dengan Adrian Adioetomo, seorang musisi delta blues. Sebelumnya, Uga juga pernah terlibat di berbagai kelompok musik, seperti C'mon Lennon, Vessel, Pop Up, Stereomantic, Blossom Diary dan juga menjadi additional drummer untuk SORE, Sugarstar, Tika & The Dissidents, The Safari dan lainnya. 
Di sela-sela kesibukannya, ia masih mempunyai waktu mengelola Googoo Radio, sebuah radio online yang memutarkan lagu berdasarkan minat pendengarnya, dengan program-program yang menarik seperti  Talkshow, dan Top 10 Playlist dari musisi-musisi lokal.  Uga juga menulis untuk Googoo Magazine. Sehari-hari Ia lebih banyak aktif di dunia advertising agency sebagai Head of Engagement, yang mengurusi  konten dan media sosial.