Rifky Effendy
Bandung, Jawa Barat
Orbital Dago
Jl. Rancakendal No.7,
Cigadung, Kec. Cibeunying Kaler,
Kota Bandung, Jawa Barat 40191
Alamat Email:
rifky68@gmail.com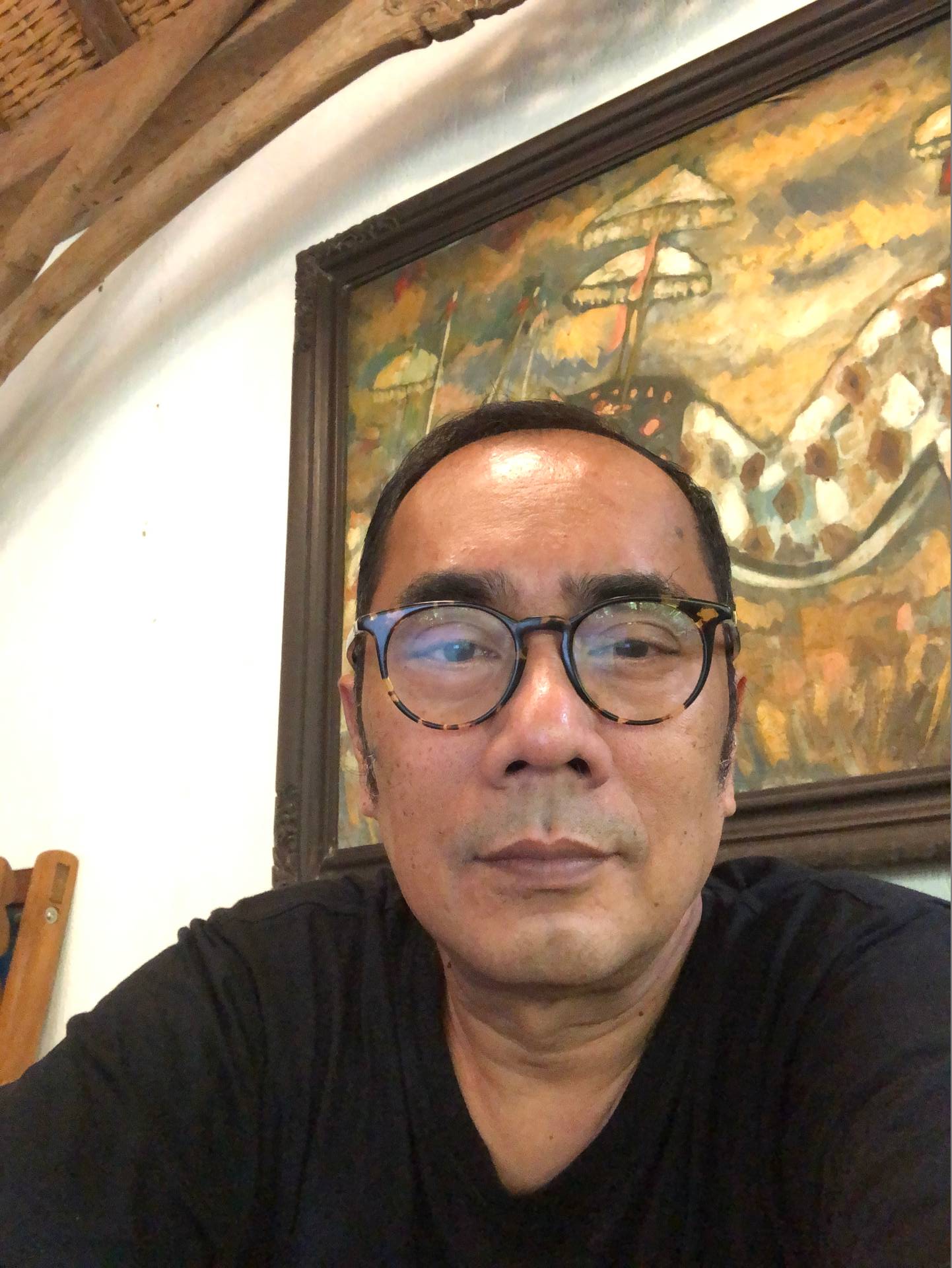 Rifky Effendy lahir di Jakarta, Desember 1968. Ia lulus dari Fakultas Seni Rupa dan Desain, Institut Teknologi Bandung, pada 1995. Sejak 1997, Rifky Effendy telah bekerja sebagai kurator aneka macam pameran sembari menjadi kontributor lepas berbagai media nasional dan majalah seni seperti Kompas, Tempo, Art Asia Pacific Magazine, dan Visual Art Magazine.    
Deretan pameran yang dikurasi Rifky Effendy berlangsung di berbagai negara, mulai dari Wearable (1999) di Galeripadi Bandung, Bentara Budaya Yogyakarta, dan Sika Art Gallery Bali; bekerja sama dengan arsitek-arsitek dalam Imagining Jakarta (2001) bersama Goethe Haus; sukses mengenalkan seniman kontemporer Jepang, Morimura Yasumasa, di Cemeti Art House, Gaya Fusion and Sense, dan Soemardja Gallery (2004); bersama Greg Burke, sukses mengadakan pameran Trans-Indonesia; Scooping Culture in Contemporary Indonesia Art (2004-2005) di New Zealand; mengkurasi Pilgrim Project (2006) di Gaya Fusion, Bali; mengkurasi KOI and TRINACRIA (2008) karya Filippo Sciascia dan Robert Coda Zabetta di Galeri Nasional Indonesia; South East B(L)ooming (2008) di Primo Marella Gallery, Milan; Indonesia in Best Discovery (2008) di ShContomporary, Shanghai; In Between (2009) The First Jakarta Contemporary Ceramics Biennale, North Art Space, Jakarta; Fixer (2010) North Art Space, Jakarta; FLOW: Contemporary Art from Indonesia (2012) di Michael Janssen Gallery, Berlin; Indonesia Pavilion di the 55th Venice Biennale (2013) bersama Carla Bianpoen; The Third Jakarta Contemporary Ceramics Biennale: COEFFICIENT OF EXPANSION (2014) di Galeri Nasional Indonesia; Bazaar Art Jakarta (2016); Art Bali (2018 dan 2019) ,Balinese Masters di gedung ABBC Nusa Dua, serta; mengkurasi Konstelasi Benda-Benda (2020) di Semarang Gallery.  
Di samping giat mengurus bermacam proyek kuratorial, Rifky Effendy aktif dalam organisasi maupun festival kesenian. Ia sempat mendapat residensi untuk mengamati seni kontemporer di Australia (2000) dengan mengunjungi berbagai kota di sana. Tercatat menggagas dan mengarahkan Biennale Bandung (2001), menjadi anggota Dewan Kebudayaan Asia yang berbasis di Amerika (2004), terlibat dalam pembentukan Jakarta Contemporary Ceramics Biennale (2009), turut mendirikan Platform 3 Space Art (2009), membentuk Inkubatorasia (2010), membangun dan mengembangkan Orbital Dago (2017), dan mendirikan BDGConnex (2018) dengan Bandung Art Month.
Rifky Effendy juga pernah menjadi pemakalah dalam konferensi kurator internasional Apexart (2004) di Honolulu, Hawaii. Ia menyorot kaitan antara seni kontemporer Indonesia dengan infrastruktur seni dengan makalah berjudul Indonesian Contemporary Art and the Development of Art Infrastructure:Influences, Appropriations, and Tensions. Selain itu, bersama Deddy Kusuma dan Aminudin TH Siregar, Ia menerbitkan buku Face To Face: Identity in Indonesia Art – The Art Collection of Deddy Kusuma.