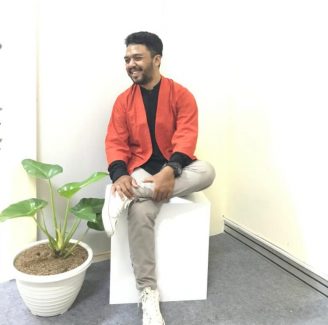 Taufik Darwis adalah seorang dramaturg, kurator, peneliti, dan sutradara teater asal Bandung, Jawa Barat. Sejak 4 Juni 2016 ia bersama beberapa rekannya mendirikan Bandung Performing Arts Forum (BPAF), kolektif seni lintas disiplin yang bergiat dalam studi dramaturgi dan produksi pertunjukan. 
Dalam laku artistiknya, alumni Institut Seni Budaya Indonesia (ISBI) Bandung ini mengelaborasi seni, nilai sejarah, sosial, dan budaya di suatu subjek dan lokasi yang berbeda dengan visi menciptakan karya transdisiplin. Bersama BPAF, baik sebagai dramaturg atau sutradara, ia menghasilkan berbagai karya di antaranya, Cut Off: See, See Oneself, to be Seen (2016), Di Luar Dari Yang Di Luar (2016), Malam Minggu Metal (2017), Membeli Ingatan (2017), dan US / NOT-US Project (2018), Once Upon A Time (Chapter 1): The Fallen Boat, BPAF x Theatre Muibo Tokyo (2019), Lusi Pakan Sumbi: Failure De Couture (2020).
Di luar BPAF, ia terus mengasah kemampuannya sebagai kurator dalam program Kampana di Indonesian Dance Festival, kurator tamu di program Cabaret Chairil (Platform transit dan pengembangan karya eksperimental) di Teater Garasi/Garasi Performance Institute, peserta terpilih The Curators Academy, Theatre Works Singapore, diundang mengikuti TPAM (Tokyo Performing Arts Meeting) di Yokohama, pembicara Asian Dramatugs Network (Yokohama), dan Asian Dramaturgs Network Laboratory (Yogyakarta). 
Pertualangan artistiknya berlanjut, ia terpilih dalam Next Generation Producing Performing Arts 2018, Asia Center, Japan Foundation, dan terpilih untuk diwawancarai Asia Hundreds Project. Pada 2019, ia menjajal residensi penelitian sebagai manajer seni  di Tokyo dan Kyoto dalam program Visiting Fellows 2019, The Saison Foundation. Pada tahun 2020, proyek podcast-nya, Toward an Ordinady Day  didanai oleh The Center for Applied Human Rights, Universitas of York, London.
Di samping itu, dia juga aktif menjadi fasilitator lokakarya, memberi ceramah seni, beberapa yang terakhir di antaranya: Rethingking Curatorial Work, An Online Talk for the Curatorial Development Workshop series presented by The Japan Foundation, Manila (JFM), the Philippine Contemporary Art Network (PCAN), and the University of the Philippines Vargas Museum; Agenda dan Agensi Kurasi, Curatorial Workshop, Jakarta Dance Meet Up, Komite Tari Dewan Kesenian Jakarta; Sketsa Praktik Eksperimen dari Generasi Terkini Seni Pertunjukan di Jepang, Kuliah Umum, Pascasarjana IKJ.