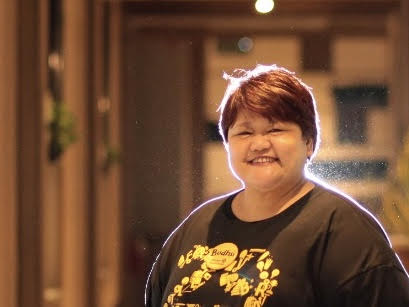 Budhita Kismadi adalah seorang pegiat komunitas kreatif yang bergerak di berbagai isu seperti lingkungan hidup, hak-hak asasi manusia, pendidikan, kesehatan, dan kebudayaan. Ia mendalami studi antropologi di Sophia University serta kajian kebijakan publik di National University of Singapore dan Lee Kuan Yew School of Public Policy. Budhita Kismadi sering berperan sebagai fasilitator dalam berbagai kegiatan. Sejak 2002, ia aktif sebagai Wakil Direktur Inspirasi Tanpa Batas (Inspirit), sebuah platform yang bergerak dalam bidang pengembangan manusia untuk lebih kreatif dan inovatif.
Sebelumnya, Budhita Kismadi pernah tergabung sebagai peneliti di International Development Research Centre, Asia Pacific Regional Office (1995) dan berperan sebagai direktur untuk wilayah Indonesia di lembaga CUSO International (1996). Setelah selesai dari dua lembaga tersebut, Budhita Kismadi mendirikan Inspirit  bersama rekan-rekannya. Selama aktif mengelola Inspirit, Budhita juga pernah membina Yayasan Alzheimer Indonesia. Setelah melewati berbagai pengalaman, Budhita terus aktif memfasilitasi banyak kalangan dalam mengembangkan kreativitas dan inovasi. Bersamaan dengan itu, ia selalu berupaya mendorong seni dan budaya agar menjadi haluan dalam pembangunan nasional.
Selain aktif dalam beraneka macam kegiatan, Budhita Kismadi turut menyebarkan pengetahuannya dalam bentuk buku, baik sebagai penulis atau pun penerjemah. Bersama Andri Novi, ia menerjemahkan buku Seni Membangun Kapasitas Pelatihan dalam Pengembangan Komuniti Forestri (Brakman, L, 2002: RECOFTC). Bersama Dani Wahyu Munggoro, menerbitkan Panduan Fasilitator (Indonesia Australia Partnership, 2008). Ia juga menerbitkan buku bersama rekan-rekannya, Semangat Tanpa Batas: Desa Bercerita (Australian Community Development and Civil Society Strengthening Scheme, 2014).