Chabib Duta Hapsoro
Bandung
Alamat Email:
chabib.dutahapsoro@gmail.com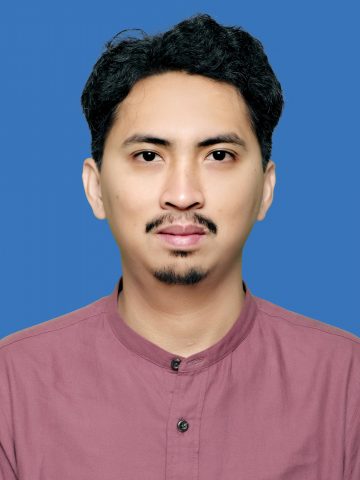 Chabib Duta Hapsoro adalah seorang kurator dan penulis seni rupa. Pada 2014, ia menamatkan pendidikan magister di Program Seni Rupa, Fakultas Seni Rupa dan Desain (FSRD) Institut Teknologi Bandung. Sejak 2020 ia adalah mahasiswa doktoral di Department of Malay Studies, National University of Singapore. Saat ini ia sedang tertarik meneliti orientalisme dalam diskursus seni rupa Indonesia.
Pada 2013 hingga 2019 ia menjadi kurator pelaksana harian Selasar Sunaryo Art Space, Bandung.  Ia telah mengkurasi beberapa pameran antara lain E: Pameran Tunggal Prilla Tania (2013), Mochtar Apin: Sang Petualang dari Gelanggang (2014), Chronicles: Frozen in Time: Sketsa dan Gambar S.Sudjojono, Affandi, Hendra Gunawan, Henk Ngantung, dkk. (2017), re: emergence (2018), Mountain Pass: Negotiating Ambivalence: Pameran Tunggal Zen Teh (2019).
Chabib berpartisipasi dalam beberapa residensi dan workshop kuratorial antara lain, Forum Kurator Muda oleh Rumah Seni Cemeti (2013), Young Curator Workshop oleh Berlin Biennale for Contemporary Art (2016) dan Workshop for Emerging Art Professional, oleh Para-Site, Hongkong (2019). 
Tulisan-tulisan Chabib telah dipublikasikan oleh beberapa media massa yaitu Harian Kompas, Majalah Tempo dan Majalah Art Asia Pacific. Pada 2017 dan 2020 Chabib menjadi penulis dan editor untuk proyek penerbitan Pusaka Seni Rupa Indonesia atas dukungan Direktorat Jenderal Kebudayaan. Buku kumpulan esainya terbit pada 2020 berjudul Alam Terkembang Hilang Berganti (Comma Books).