Gusti Enda a.k.a Gusti Hendra
Pontianak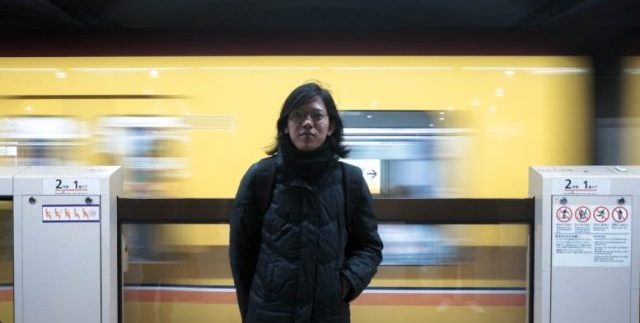 Gusti Hendra Pratama aka Gusti Enda adalah seorang manajer seni, seniman, produser dan peneliti, tinggal dan bekerja di Pontianak. Ia mendedikasikan diri untuk terlibat pada kerja kesenian dalam proses produksi, pengetahuan dan karya seni, serta mengembangkan sarana prasarana untuk mendukung kemajuan dan keberlangsungan seni sejak 2013.
Ia pernah terlibat dalam program Magang Nusantara yang diinisiasi oleh Yayasan Kelola (Jakarta) sebagai Asisten Kurator di Padepokan Seni Bagong Kussudiardja (Yogyakarta), sebuah lembaga budaya yang melakukan pendekatan seni untuk masyarakat. Sepanjang 2017 memfasilitasi program edukasi dan pameran seni di Pontianak, serta berkolaborasi bersama inisiatif seniman di Pontianak, Kalimantan Barat, salah satunya membuat proyek seni di ruang publik yaitu Festival Pasar Rakyat Pontianak. Sebagai Direktur Program ia mengembangkan wacana budaya lewat isu sosial dan ekonomi yang direspon pada sebuah pagelaran Festival Seni yang dibalut dengan nilai-nilai lokal.
Sejak 2018, Gusti Enda tergabung dalam studi kolektif yang bernama Gudskul (Jakarta) untuk mendalami praktik kuratorial dan manajemen seni pada ekosistem seni rupa kontemporer Indonesia. Ia juga pernah membuat sebuah proyek seni berbasis platform digital yang bernama "Tak Kenal Maka" sebagai upaya mendorong infrastruktur seni yang lebih kondusif lewat akses informasi serta proses jejaring seniman muda & kolektif seni di beberapa wilayah di Indonesia demi menjembatani perspektif dan pemahamannya untuk meningkatkan dialog dan kolaborasi. Ia juga pernah meraih penghargaan dalam "Forum Anak Muda Wujudkan Idemu" pada Kongres Kebudayaan Indonesia 2018 dan di ajang Ars Electronica: Digital Communities 2020 "Community at a time of crisis" di Linz, Austria.
Kini bersama beberapa kelompok seniman di Jakarta, ia berkontribusi dalam kerja-kerja penelitian untuk proyek seni "RETURNS: Migration Narratives in Southeast and East Asia, Gwangju, Korea Selatan (2019), OK.Video – Field Trip Research: City Pop Music di Jakarta, Kuala Lumpur, dan Jepang (2020), dan Fixer; Penelitian dan Pemetaan Kolektif Seni di Indonesia (2020/2021).