Sartika Dian Nuraini
DKI Jakarta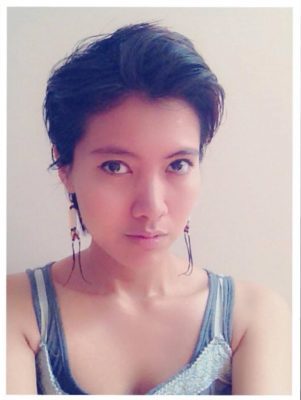 Sartika Dian Nuraini adalah seorang penulis, penerjemah, penyair, pegiat teater, dan esais. Lulusan Ilmu Kajian Amerika, Universitas Sebelas Maret, Solo ini memiliki ketertarikan dalam kerja produksi wacana dalam kesenian, kuratorial, dan jaringan seni. Karya terbarunya adalah buku Teori Cahaya dan Esai – esai lainnya (2020) yang berisi 31 esai seni rupa, teater, film, perempuan, sejarah, sastra, bahasa, literasi, fenomena sosial, hingga biografi. 
Berangkat dari kesenangannya menulis, ia mulai membuka kemungkinan-kemungkinan media baru dan tidak berhenti mengeksplorasi ruang antara dalam persentuhannya dengan berbagai media baik itu teater, sastra, film maupun seni visual. Esainya tercatat telah dimuat di berbagai media massa dan publikasi seperti Harian Kompas, Koran Tempo, Jawapos, Suara Merdeka, Lampung Pos, Solopos, Balipos, Majalah Basis, Buletin Sastra Pawon, Jurnal Perempuan, dan situs Dewan Kesenian Jakarta. 
Ia pun menerbitkan buku – buku yang ia tulis bersama para penulis lainnya yakni, Renjana (Jagad Abjad, 2011), Littera (TBJT, 2011), Manusia = Puisi (Jagad Abjad, 2012), dan Aku dan Buku (Pawon, 2012). Kemudian ia menerbitkan buku antologi puisi, Wuyung Ketudhung (Pawon, 2012), Flows Into the Sink Into the Gutter (Shell Publisher, 2012), dan Poetry Edition (Pawon, 2012). Dari tulisan ia merambah ke karya Video Arts yakni, Lacuna (2012), Ascolta La Mia Voce (2012), The Sisterhood (2013), dan My Golden Bird (2013). 
Ia pernah magang di salah satu teater komunitas English Theater Berlin yang bekerja secara advokatif menampilkan pertunjukan ekspatriat di Berlin. Ia mengikuti lokakarya Kritik Sastra DKJ 2016, Dramaturgi dan Dramaturgi Baru Artsummit 2016, Lokakarya Kurator Muda DKJ 2013, dan menjadi peserta dalam berbagai festival sastra dan teater. Saat ini bekerja lepas dalam membantu proyek-proyek kesenian di Ibu kota. 
Ia pun senang menjadi fasilitator menulis di berbagai lokakarya seperti Workshop Zine dan Self-Publishing di Studio Hanafi dan Kelas Menulis #1 #2 di Kelas Impian secara daring, moderator dan pembicara di berbagai diskusi seni budaya.