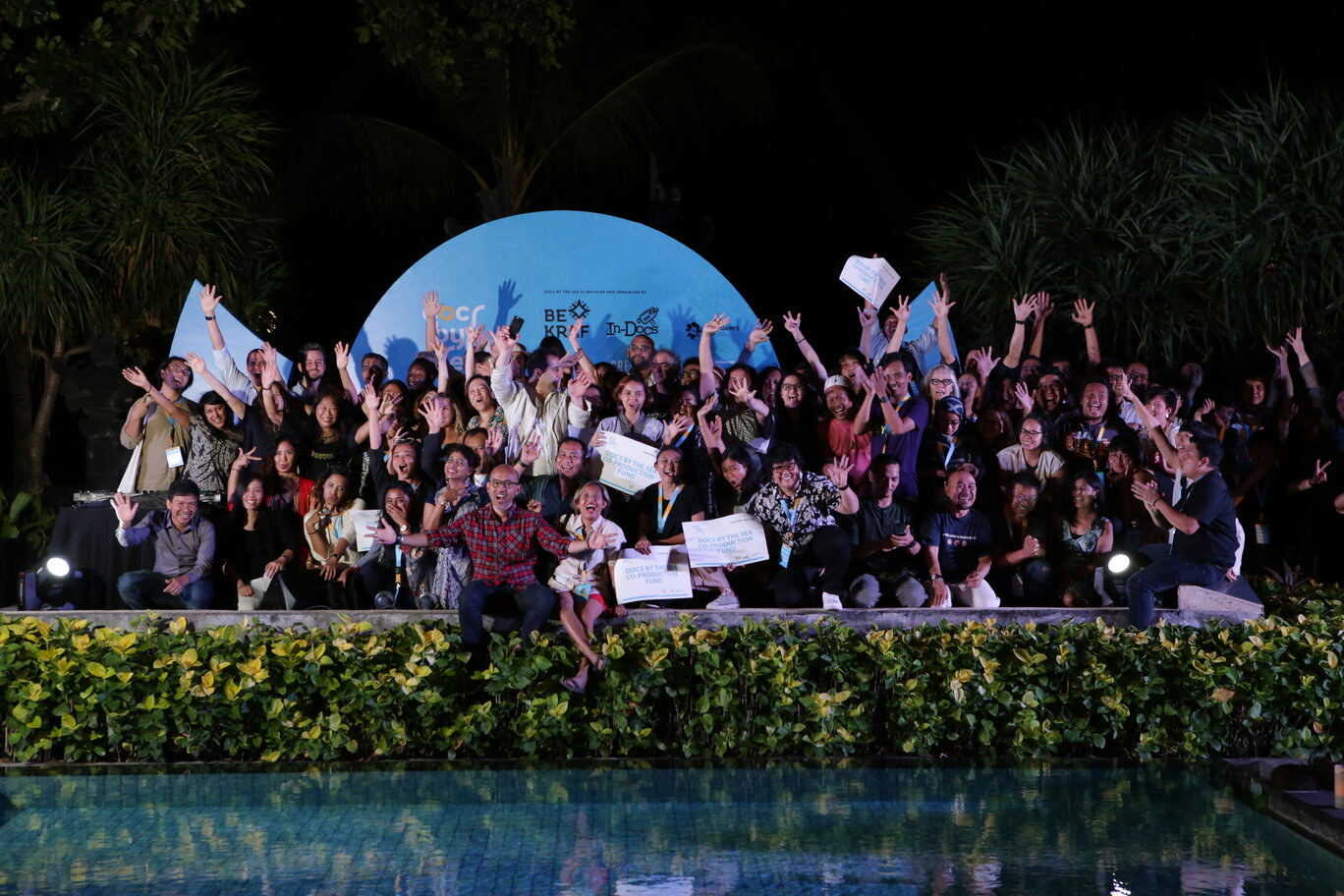 In-Docs merupakan lembaga nirlaba yang berkomitmen untuk mengembangkan budaya keterbukaan melalui film dokumenter. In-Docs percaya pada kekuatan film dokumenter untuk memicu percakapan, menyentuh hati, membuka pikiran, dan memungkinkan perubahan. In-Docs berupaya membangun ekosistem film dokumenter untuk dapat diproduksi dan dibagikan kepada khalayak yang lebih luas.  Lembaga ini berbasis di Indonesia dan selalu terbuka untuk kolaborasi dengan Institusi dan Individu dari seluruh dunia.
In-Docs membuat ragam program pengembangan bakat dan inkubasi untuk proyek dokumenter Asia Tenggara, seperti School of Seeing, Dare to Dream Asia, IF/Then, dan Docs By The Sea Incubator. Program-program ini menumbuhkan generasi baru pembuat film dari berbagai latar belakang, serta memberdayakan para pembuat film untuk dapat membuat film dokumenter yang inovatif dan dapat memicu percakapan dan perubahan sosial.
In-Docs menghubungkan film dokumenter terbaik dari Indonesia dan kawasan sekitarnya dengan pendanaan dan jaringan distribusi dari industri nasional dan internasional, juga dengan mitra potensial yang dapat memperluas dan memperdalam dampak sosial dari film, melalui program Docs By The Sea dan Good Pitch Southeast Asia/Indonesia.
Sejak pertama diadakan di tahun 2017, Docs By The Sea telah mendukung 74 film dokumenter dan menyalurkan pendanaan yang berasal lebih dari 40 pemberi dana. Upaya tersebut berhasil membuat diproduksinya 20 film, yang telah diputar di 88 festival film di seluruh dunia, serta sebanyak 9 film berhasil ditayangkan secara global.
Melalui program Good Pitch, In-Docs mempertemukan para pembuat film dokumenter dengan berbagai elemen masyarakat sipil—organisasi nirlaba, filantropis, pembuat kebijakan, brand, media, dan lain-lain—yang berkecimpung di seputar isu-isu utama bidang sosial dan lingkungan, untuk membangun koalisi dan kampanye tentang isu-isu terkini yang ditujukan bagi khalayak dengan menggunakan film dokumenter.
In-Docs mengukur kemajuan, mengevaluasi langkah, dan selalu berinovasi berdasarkan kebutuhan masyarakat dan pemangku kepentingan. In-Docs berkomitmen untuk selalu belajar dari pengalaman dan para mitra kolaborasi.