Sito Fossy Biosa
Jawa Timur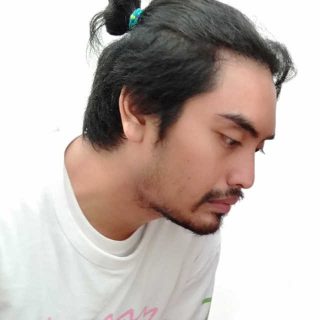 Sito Fossy Biosa adalah seorang pendiri LOSTE Production, sutradara, seniman visual, dan pengajar seni desain asal Probolinggo, Jawa Timur. Karya dari pria kelahiran 31 Juli 1991 ini dikenal di skena lokal, nasional, hingga internasional. Ia juga membuat konsep-teori "TRISIKON" (Tiga Situasi dan Kondisi; Kombinasi Dokumentasi-Footage, Animasi, dan Live Action) pada dunia moving image.
Untuk menimba ilmu di dunia perfilman, ia hijrah ke Surakarta pada 2010. Di sana, ia mengambil jurusan Film & TV, Seni Media Rekam, Institut Seni Indonesia (ISI). Sejak itu, ia produktif mengikuti berbagai pameran dan kompetisi fotografi, film hingga video art. Di tiap karyanya, ia melakoni berbagai bidang mulai dari sutradara, videografer, penulis skenario hingga konseptor.
Bagi sulung dari dua bersaudara ini, sewajarnya sebelum menjadi kreator yang hebat, perlu menjadi seorang yang pandai mengapresiasi karya orang lain terlebih dahulu. Kredo ini pula yang membuat Sito terus belajar dan giat berkolaborasi dengan seniman lintas disiplin. Ia membagikan pengalaman artistiknya yang dekat dengan toleransi, solidaritas, dan kehidupan bebas nan terbuka (open mind).
Tak hanya produktif berkarya dan membuat VISUAREKAN (International New Media Art Exhibition + Festival), Sito pun serius di dunia akademik, ia melanjutkan pendidikan magisternya di Jurusan Penciptaan Seni Videografi, ISI Yogyakarta dan sedang menempuh studi doktoral Ilmu Seni Rupa dan Desain di Institut Teknologi Bandung yang dipromotori Prof. Dr. Yasraf Amir Piliang, M.A. Di luar sederet pengalaman dan pendidikannya yang linier di bidang art by time based, kini ia menjadi dosen Desain Komunikasi Visual – Animasi di BINUS UNIVERSITY, Jakarta. Selain Koalisi Seni, ia tergabung dalam NOA (Network of Arts, Switzerland), RSA (Royal Society of Arts, London-UK), dan organisasi The New Media Art.